ANNE FINE
This is the official web site of Anne Fine, the second Children's Laureate and a distinguished prize-winning writer for children of all ages, with over forty books to her credit. She has also written for adults to considerable critical acclaim. This site has news and information about Anne, and showcases her books.
New look!
If you have visited Anne's web site before, you will see that it has a smart new front page. You'll find some changes on the inside pages, too, and the changes will spread gradually through the site. We hope this will make the site more fun to use - and will help you to find lots of books which you will enjoy reading!
Literary Arts
There will be a chance to see Anne talking about her books alongside David Almond at an event organised by the Newcastle Centre for the Literary Arts at 7.00 pm on Thursday 11th November. The event takes place in the Culture Lab on King's Walk in Newcastle University, and tickets can be booked online.
Lancashire Reads Anne Fine
Hot news is that from October till the end of November, readers of all ages and from every sphere of activity across the whole of Lancashire have their noses firmly stuck in Anne's novel Up on Cloud Nine.
It's a very special project called Lancashire Reads, which aims to bring everyone together to share experiences, ideas and interpretations, and Anne is the chosen author not only because she writes for both adults and children of all ages, but also even her books for younger readers appeal just as much to adults. This makes her work ideal as a springboard to draw whole families into sharing books, reading and starting (or expanding!) their own home libraries (see www.myhomelibrary.org) and promoting interest in various aspects of childhood among adults.
And the project doesn't begin and end with the reading. Throughout the period of Lancashire Reads there'll also be a host of cultural and creative activities and events themed around Up on Cloud Nine. More information here.
New Books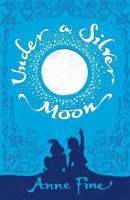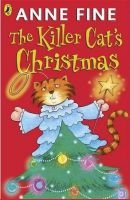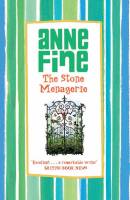 Whether you're looking for a completely new story from Anne Fine, or just waiting for one of your favourites to be published in paperback, this is the place to find out what's new. Click the titles to find out more about each book:
Under A Silver Moon is half a fairy tale and half the sort of story that you might find in The Arabian Nights - and it is beautifully illustrated by Lotte Klaver.
If you've read The More The Merrier, you'll know what Anne Fine thinks about Christmas: and Tuffy the Killer Cat agrees with her. Get ready for the festive season with the new paperback edition of The Killer Cat's Christmas.
The new edition of The Stone Menagerie has been revised by the author to bring it up to date - and now it's so up to date that you can read it as an eBook. Look out for more of Anne's books being issued in this new format.
Coming soon - the paperback edition of Jamie and Angus Forever.
Interview
Read a recent interview with Anne in the Telegraph Magazine.
---