THE RETURN OF THE KILLER CAT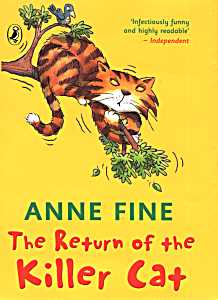 Okay,Okay!.
So slap my teensy little paws.
I messed up - big time.

Tuffy can't wait for Ellie and the family to go away on holiday. A week of freedom lies ahead - if only he can get away from the catsitter. But everything goes wrong when Tufty is catapulted into the arms of horrid, sweet-as-pie, Melanie.
Melanie has always longed for a lovely, cuddly ickle pussykins. And with the promise of cream, fresh fish and escape from the catsitter, Tufty loses all his dignity. Dressed up in baby-clothes and pampered like a pussycat, has the killer cat really gone for good?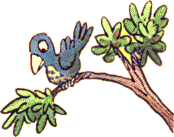 The Return of the Killer Cat by Anne Fine is a deliciously sharp and funny follow-up to Diary of a Killer Cat; and here are some more of Tuffy's adventures for you to enjoy.
---
The Return of the Killer Cat is a book for younger children. It was first published in hardback by Puffin on 27 November 2003, and in paperback on 5 August 2004.
The US edition was published by Farrar Straus Giroux on 20 March 2007
ISBN: 978-0374362485
Buy The Return of the Killer Cat from

:
It is also available direct from Penguin books in eBook and downloadable audio formats.
---