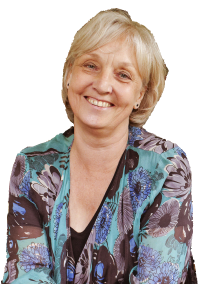 Children's Laureate 2001-2003
Carnegie Medal 1989, 1992
Whitbread Award 1993, 1996
Guardian Fiction Award 1990
SAVING MISS MIRABELLE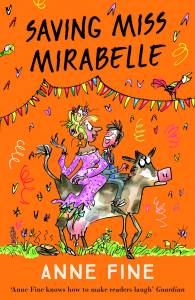 Lancelot's lovely teacher, Miss Mirabelle, is in big trouble.
She's told a giant whopper and unless she can come up with a brilliant plan, she's going to look very, very silly.
Can Lancelot help this damsel in distress?
Little does he know that Ivan will leave a lasting influence, and that he himself will never enjoy listening to nursery rhymes ever again.
---
---
Saving Miss Mirabelle was first published, under the title The Country Pancake, in 1989, and reissued by Egmont in a new edition on 1 August 2002. The present edition has been revised and updated by the author; in an article intended for her child readers, she explains some of the changes she has made in the new editions of this and other books.
Saving Miss Mirabelle is a book by Anne Fine for children in the middle age range.
Order Saving Miss Mirabelle from


(ISBN: 13: 978-1-4052-8901-6).
An audio edition combining Saving Miss Mirabelle (under its original title) and Bill's New Frock, read by Tony Robinson, is still available from Amazon as an audio download.
---