THE GRANNY PROJECT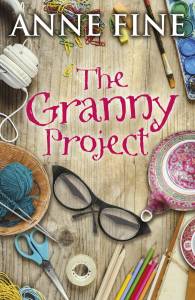 What does he mean? What's going on? Are you two thinking of putting Granny into a Home?

"Thinking is finished," Natasha told him. "It is decided."
The four children, Ivan, Sophie, Tanya and Nicholas, can't believe it. Their parents are planning to put their grandmother into a Home. She's a bit of a dotty old lady - sometimes demanding, often annoying - but as much a part of their lives as their shambly house or the whirring of the washing machine.
So they decide to take action. They begin 'The Granny Project', with immediate and sensational results ...
The Granny Project was shortlisted for the Guardian Children's Fiction Award 1984.
---
---
The Granny Project is a book for older children. It was first published in 1983; Anne Fine has written about the changes she made to update the revised edition in two articles, one aimed at child readers and one intended for parents and teachers.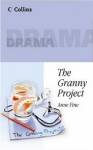 The Granny Project is available as a playscript in the Collins Drama series. The book contains a sensitive and funny playscript suitable for classwork and school production, accompanied by resources including background material and lively activities.
Click the logo to buy The Granny Project from

:
---