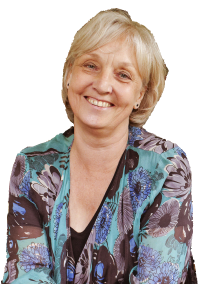 Children's Laureate 2001-2003
Carnegie Medal 1989, 1992
Whitbread Award 1993, 1996
Guardian Fiction Award 1990
FRIDAY SURPRISE
Bryce passes his swimming test.
Illustration by Helen Flook
Bryce is fed up.
He's had a test every day this week: four tests already, and it's only Thursday!
On Monday he had a swimming test. He had to swim all the way across the pool. He had to work his arms as hard as windmills, and the water splashed in his eyes. But he made it to the other side.
Then on Tuesday there was another test...
But what sort of test would Bryce really like?
---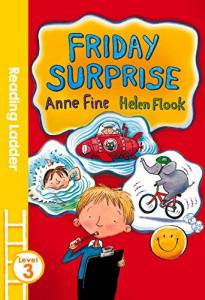 Friday Surprise is a book by Anne Fine for younger children, and is illustrated by Helen Flook. It was originally published in August 2010 as one of Egmont Books' Red Bananas series of chapter books for newly fluent readers. It has now been reissued as a Level 3 Reading Ladder title, perfect for fluent readers who are beginning to read exciting, challenging stories independently.
Click the logo to buy Friday Surprise from

.
---