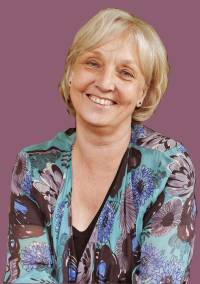 Children's Laureate 2001-2003
Carnegie Medal 1989, 1992
Whitbread Award 1993, 1996
Guardian Fiction Award 1990
THE KILLJOY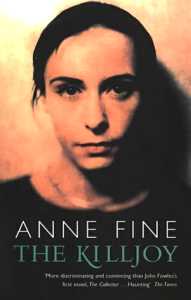 Nobody, not even his former wife Margaret, has ever treated Ian Laidlaw in a natural way. Presented with his hideous facial scars, everyone he meets reliably falls back on cast-iron, distant courtesy to hide pity or disgust or shock. But then Alicia Davie, a careless young student, breaks the rules totally by laughing in his face. Alicia goes on to infiltrate the hidden man, exposing the obsessive, destructive passions that lurk beneath his primly cordial manner, never realizing that she is playing with fire...
The Killjoy won the Scottish Arts Council Book Award for 1986, and was recommended for the David Higham Prize for Fiction.
---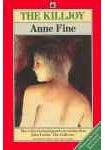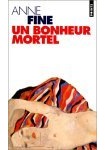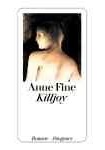 ---
The Killjoy, a novel for adults by Anne Fine, was first published in 1986. It has been issued several times in paperback, most recently by Black Swan on 28th February 2011. order it now from Amazon or from any bookshop or library, quoting the ISBN 978-0-552-77764-3.
Now available for Kindle (from 1st September 2014).
The Killjoy has been translated into French and German.
---